Samsung Galaxy Note 5 Repair
The Samsung Galaxy Note 5, one of the newest devices out from Samsung, was released in 2015 and is one of the fastest and most well-built cell phone on the market. With it's Exynos 7420 chipset, Quad-core 1.5 HGz Cortex-A53 & Quad-core 2.1 GHz Cortex-A57, and the Mali-T760MP8 GPU, the speed on this device is unmatchable. Not only is the Note 5 made for speed, but it's made for crisp picture as well. The super AMOLED has a 1440 x 2560 pixel resolution, which will make the Note 5 have the same specs as the Note 4 when it comes to resolution, but it does have a greater pixel density.
Another great thing about the Note 5 is the Corning Gorilla Glass 4 the screen is made out with. It is very durable, but don't think it's shatter proof! With it's 5.7 inch display, it's one of the biggest phones out, but with big phones, comes big responsibilities. Bigger display means that you have more area to crack the glass or break the LCD! But no worries, that's where we come to save the day, and replace your screen out with a brand new one.
One downside about the Galaxy Note 5 is that the back is made out of glass as well, so there's another thing that can break! But for us, that means that's another thing we can repair! So if you back glass on your Note 5 were to ever break, bring it in to our store and we will fix that up for you.
Along with the screen and back glass, here at iRepairIT, we fix more than that. We can fix your faulty charging port, your bad battery, broken home button or power button, and much more. Damaged your phone so bad and now the whole screen is blacked out? Sounds like you broke your LCD (aka your inner display). Don't go purchase a new phone, get that broken display replaced with a brand new one for a fraction of the cost of a new phone.
Call us today!
Smyrna/Cumberland – (678) 575-1808
Buckhead – (678) 650-2822
Midtown Atlanta (Howell Mill) – (404) 889-7993 All our screen replacements come with a limited lifetime warranty on the functionality of the component. All other repairs come with a limited 90-day warranty covering the functionality. If the part malfunctions in any way, we will replace it at no cost! Physical damage will void warranty. For more information, click here. 

Leading the industry in customer satisfaction, iRepairIT strives to provide the best support for each and every one of our customers. We want to provide an experience that will make you want to use us again, whether it be because you broke your device again or you just want to hang out with us! We are Atlanta's highest rated cell phone repair store on Yelp!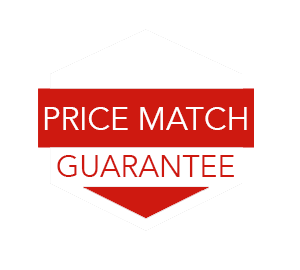 When it comes to pricing, iRepairIT provides the most competitive pricing out there. Using the highest quality part and providing affordable prices is our motto. If you do happen to find a price lower than ours (from a reputable brick and mortar store), let us know and we'll match that price and even try to beat it!