Samsung Galaxy Note Series
Samsung Galaxy Series (OTHER)
Samsung Screen Replacement
Here at iRepairIT, we train our technicians to be the best at what we do, and that is to make your day a little better by repairing your Samsung smartphone. We do screen replacements on most of the Samsung smartphones, including but not limited to, Samsung Galaxy S10, S10+, S10e, S9+, S9, S8+, S8, S7, S7 Edge, S6 screen replacement, Samsung Note 9, Note 8, Note 5, Note 4, Note 3 screen and LCD replacement, Galaxy S4 screen repair, Samsung Galaxy Mega screen repair, and much more. We do our best to satisfy our customers when they come to get their Samsung cell phone fixed by us.
Don't think your phone is fixable? Think again! We've had completely shattered glass or blacked out LCD's come in and we were able to get them in and out in no time with a phone that looked and felt brand new. No crack or damage is too much more us. We do screen replacements on many Samsung smartphones which include:
Our prices are also something our customers love! We have prices that other competitors don't come close to, and if they do happen to have a better price, we'll match it! Whether you're coming to get your cracked screen repaired or getting your battery replaced, you can guarantee iRepairIT will have the lowest prices in town.
Water Damage Diagnostics
Water is a cell phone's worst enemy and many of our customers will agree! Luckily iRepairIT will be your hero and will dry out all the water in your device. Unfortunately not all water damage cases can be resolved, and that can be because of many factors, including:
Too much water in the phone
Didn't put the phone in a bag of rice
Tried to air or blow dry it (DO NOT BLOW DRY)
Didn't come to iRepairIT quick enough!
When too much water gets into the phone, such as dropping it in a lake, the odds of your Samsung working again are slim, however, we have fixed it before! Your best bet for getting your cell phone to work again is to immediately put your phone in a bag of rice, DON'T AIR DRY IT, and call iRepairIT!
General Diagnostics
General diagnostics is exactly what it means, diagnostics on anything and everything dealing with your Samsung smartphone. Don't know why your phone won't power on? Why your phone doesn't charge? Why no noise is coming out from the speaker? Why the touchscreen isn't responding? etc. All you have to do is bring it in and we will try our best to diagnose it and fix it up!
Both water damage and general diagnostics are absolutely free. All you have to do is call us or walk on in and show us your device and tell us your problem. We'll take care of the rest and hopefully have you leaving our store with a working phone!
Battery Replacement
One of the most common problems in any smartphone, including the Samsung line, is the need of a battery replacement. What many people don't know is that batteries have a mind and life of their own. If their charging times are abused, they can live a very short life. For example, if you consistently plug and unplug your Samsung without letting it get low or letting it charge all the way will confuse the battery, and end up making it jump percentages, and eventually die. It will go from a full charge to a half charge, to a full charge, to nothing. What we recommend is to let the phone get to single digits in percentage and let it charge all the way.
Another way you can ruin your battery's life is if you don't use a proper charger. Those cheap $2 chargers you bought at the dollar store are not doing your device any favors. Also that extra watt outage power box you're using isn't good either. Using third party chargers or high wattage power boxes can be very detrimental to your Samsung, so stay away from those!
Other Samsung Repairs
Have another issue other than a cracked screen or a battery replacement? Don't fret, iRepairIT fixes all types of problems such as Samsung microphone repair, charger port repair, speaker replacement, and much more! We train our technicians to be able to repair any type of problem, so no customer is left behind! Bring any problem you are having with your Galaxy, Note, Samsung Mega, etc. and we will fix it up for you faster and cheaper than any other repair shop!
The list of repairs we specialize in include:

Glass/Digitizer Replacement All our screen replacements come with a limited lifetime warranty on the functionality of the component. All other repairs come with a limited 90-day warranty covering the functionality. If the part malfunctions in any way, we will replace it at no cost! Physical damage will void warranty. For more information, click here. 

Leading the industry in customer satisfaction, iRepairIT strives to provide the best support for each and every one of our customers. We want to provide an experience that will make you want to use us again, whether it be because you broke your device again or you just want to hang out with us! We are Atlanta's highest rated cell phone repair store on Yelp!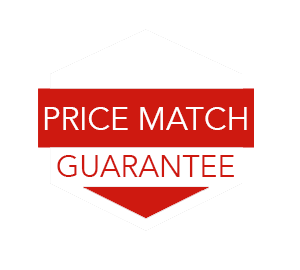 When it comes to pricing, iRepairIT provides the most competitive pricing out there. Using the highest quality part and providing affordable prices is our motto. If you do happen to find a price lower than ours (from a reputable brick and mortar store), let us know and we'll match that price and even try to beat it!