iPad Mini Repair
The Apple iPad Mini is one of the most popular products sold currently in the market. With its 7.9‑inch (diagonal) size, it is a good hand held size compared to its predecessor, the iPad, which is 9.50 inch (diagonal). However, just like all the other smart phone and tablets in history, the screen is still made of destructible glass. It may be a design flaw that the iPad mini has metal touching its glass portion of the tablet. The glass replacement is available at iRepairIT, along with many other replacement parts on the iPad series. iRepairIT has you covered with many iPad Mini repair services, whether you crack your iPad screen, touch screen stops working,  iPad does not show a display, and even if your iPad Mini does not charge! Bring it to one of our friendly technicians, and we guarantee you will leave with all your problems solved, backed with our 90 day warranty. We strive to do our best, so we cannot repair the specific problem, we will not charge you!
Its always a better alternative to have your iPad mini repaired rather than purchasing a new one. Paying $349 for a new device may not be economically worth it, especially if repairing the iPad only costs one third of the price. Most of our repairs average around $70-150 depending on the problem with your device. The most common repair for the iPad mini is the shattered glass. It may be unpleasant to look at, but most importantly a damaged iPad mini is a safety hazard! It is a very popular product among small children, since its a perfect size for smaller hands. Just like if you dropped a glass cup in your kitchen, you would clean it up immediately and throw it away to avoid any accidents from happening. This applies to the smart phone and tablets as well. Instead of throwing the device away, you can bring it to our storefront and our technicians will dispose of the broken layer of glass and provide a new one for one small cost. Repairing your device, rather than always purchasing a new iPad mini is better for the environment. Untouched broken devices get old, end up in the drawer, then are thrown away in the trash. Rather than having the lithium-ion battery cause pollution to the Earth, we have a recycling center at iRepairIT, to fix the device and keep in floating in customer's hands rather than in the air system. All our screen replacements come with a limited lifetime warranty on the functionality of the component. All other repairs come with a limited 90-day warranty covering the functionality. If the part malfunctions in any way, we will replace it at no cost! Physical damage will void warranty. For more information, click here. 

Leading the industry in customer satisfaction, iRepairIT strives to provide the best support for each and every one of our customers. We want to provide an experience that will make you want to use us again, whether it be because you broke your device again or you just want to hang out with us! We are Atlanta's highest rated cell phone repair store on Yelp!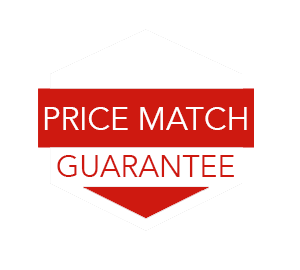 When it comes to pricing, iRepairIT provides the most competitive pricing out there. Using the highest quality part and providing affordable prices is our motto. If you do happen to find a price lower than ours (from a reputable brick and mortar store), let us know and we'll match that price and even try to beat it!