At iRepairIT, we pride ourselves on our quick repair services for the iPhone 5C repairs. On Yelp we have a solid 5 star rating for screen replacements, battery replacement, and other services for the iPhone 5C repair. Besides our great customer service, we make sure we are up to date on repairs for the iPhone 5C. We know that breaking your iPhone 5C can lead to malfunctions and other issues leaving you with a phone that barely works. Our technicians are iRepairIT are fully trained by our knowledgeable master techs to make sure any and every problem can be fixed on a customer's iPhone 5C. So whether you've dropped your phone in the water, dropped it on the ground, or need a new battery, we can help you! We offer free diagnostics for all smart phone and tablets just to give you some free advise!
iPhone 5C Glass/Screen Replacement and Repair
Dropping your iPhone 5C on the ground can lead to a numerous amount of problems, including a cracked glass! This isn't very pleasant to look at and it can hurt to use your phone. iRepairIT can fix that, plus any other issues with your iPhone 5C repair. We grew our business around fixing iPhones initially, then started offering services for the iPad, Android phones, and now even laptops, we our specialty still is among the iPhone repairs. We can replace your iPhone 5C glass, digitizer and LCD display to fix all problems related to your screen.
Some of these problems for the iPhone 5C may be:
Broken Glass on the iPhone 5C
Display on the iPhone 5C has gone out
Touch screen on your iPhone 5C does not work
White and Black lines in your iPhone 5C screen
This is just a small list of problems that can occur with your iPhone 5C when the display breaks. Luckily all of which we've seen and fixed for years now! All repairs for the iPhone 5C are normally fixed within 30 minutes and come backed with a 90 day warranty to make sure the phone runs just as good as new! All our screen replacements come with a limited lifetime warranty on the functionality of the component. All other repairs come with a limited 90-day warranty covering the functionality. If the part malfunctions in any way, we will replace it at no cost! Physical damage will void warranty. For more information, click here. 

Leading the industry in customer satisfaction, iRepairIT strives to provide the best support for each and every one of our customers. We want to provide an experience that will make you want to use us again, whether it be because you broke your device again or you just want to hang out with us! We are Atlanta's highest rated cell phone repair store on Yelp!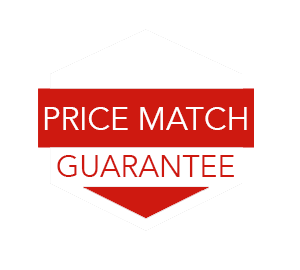 When it comes to pricing, iRepairIT provides the most competitive pricing out there. Using the highest quality part and providing affordable prices is our motto. If you do happen to find a price lower than ours (from a reputable brick and mortar store), let us know and we'll match that price and even try to beat it!