The iPad is the most popular tablet out right now, dominating its market in interest and sales. Not only is the iPad a great device for the family and kids, but it is exceptionally important in the business field. Many businesses provide iPads for their employees because it is such an essential tool for on-the-go research or presentations. Our customers at Cryolife depend on us whenever their employee's iPads gets cracked, because having a cracked iPad, especially in the business world, is not professional or safe at all!
Do you need something else repaired on your iPad other than a cracked glass replacement? Give us a call and ask us! We do all types of repairs such as microphone repair, speaker repair, headphone jack repair, power and home button repair, and much more. We will make your iPad work like it's brand new right out the factory, guaranteed! These repairs are for any of the iPads out right now, including the original iPad 1, iPad 2, iPad 3, iPad 4, iPad Air, iPad Air 2, iPad Pro and iPad Mini repair!
Don't go another day with your broken iPad, come to iRepairIT where we specialize in iPad repair. Having a cracked or shattered iPad can be dangerous, especially if you have children. We have repairs slight cracks on iPads all the way to shattered to complete pieces. There isn't anything iRepairIT can't handle. With our extraordinary service and our competitively low prices, we have grown to be Atlanta's number one iPad repair service.
Contact us today by calling 678-575-1808 or emailing support@irepairit.com and we'll fix your iPad in no time!
Schedule an appointment to lock in your spot! All our screen replacements come with a limited lifetime warranty on the functionality of the component. All other repairs come with a limited 90-day warranty covering the functionality. If the part malfunctions in any way, we will replace it at no cost! Physical damage will void warranty. For more information, click here. 

Leading the industry in customer satisfaction, iRepairIT strives to provide the best support for each and every one of our customers. We want to provide an experience that will make you want to use us again, whether it be because you broke your device again or you just want to hang out with us! We are Atlanta's highest rated cell phone repair store on Yelp!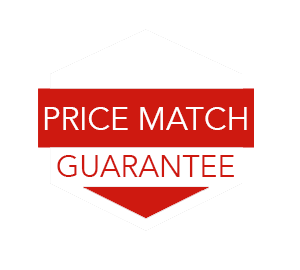 When it comes to pricing, iRepairIT provides the most competitive pricing out there. Using the highest quality part and providing affordable prices is our motto. If you do happen to find a price lower than ours (from a reputable brick and mortar store), let us know and we'll match that price and even try to beat it!