iPhone Repair Services
When it comes to the world of smartphones, Apple's iPhone is the dominant leader. From everyone that has a smartphone, one out of four will be an iPhone. That is why we specialize in iPhone repair, because we know with that many number of iPhones in the United States, there will be hundreds of thousands that get broken. Here at iRepairIT we specialize in many types of repairs for the iPhone including cracked screen repair,home button repair, power button repair, bad/broken LCD repair, bad battery repair, and list goes on.
With the introduction of Apple's 2014 iPhones, the iPhone 6 and the iPhone 6 Plus, Apple has totally resigned the look of the phone to a bigger and rounder design. Even after these big changes, we realized that we can repair these phones as well! Also, the rumor about the 'uncrackable glass' is untrue, since we have seen plenty of cracked screens so far. So if you happen to crack your iPhone 6 or iPhone 6 Plus, bring it in to iRepairIT, and we'll make it brand new.
Then with Apple's 2015 iPhone, the iPhone 6S and iPhone 6S Plus, we at iRepairIT made it our goal to provide fast and cheap repairs, just like we did with the iPhone 6! We are able to change a cracked screen with a brand new, high quality screen. Don't fool yourself to think these are 'unbreakable', we all know mistakes happen and glass cracks, but we can fix it!
Now we are doing it all over again with Apple's newest iPhone, the iPhone 7 and iPhone 7 Plus!
When you get your iPhone repair service done by iRepairIT, you get a connection that you wouldn't get with any other smartphone repair company. We pride ourselves on connecting with our customers, and making sure they are as satisfied as possible. We have seen some of our customers show us their iPhone they got repaired from another repair company, and the device was beat to death. However, us at iRepairIT give 110% on all our repairs, no matter how small, because we know how valuable these devices are.
We have been satisfying our customers for years now, with almost no complaints. If you want to be one of our happy customers but still deciding which repair company to choose, look no further, read our reviews and you'll know why we're the best. If you already are one of our happy customers, don't forget to leave us a review! Here are our links to our Google Plus and Yelp! Give us a call today or email us, you'll be glad you did!
We know that when your iPhone is damaged or broken, you are looking for a service that is reliable and can provide quick quality work. At iRepairIT, we strive to provide each iPhone repair with high quality parts, free diagnostics, and make sure the repair is done in a timely manner, most of which are done same day.
Visit a iRepairIT Location if your iPhone screen is cracked or you are experiencing problems due to cracked screen, water damage, charging port malfunctions or unknown causes.
Water Damage Diagnoses
The iPhone is not water-proof yet, so when water, or any other form of liquid comes in contact with your device, it can cause the iPhone to malfunction, and power off unexpectedly.
Our free water damage diagnostic can help save your phone before it is completely lost! Our expert technicians are trained to clean out corrosion, dry out excess water, and replace out damaged components needed to revive your iPhone.
Touch Screen and LCD Replacement
When you crack, shatter, or even scratch your iPhone screen, it is not only frustrating, but it can get expensive purchasing a new iPhone or trying to fix it yourself. iRepairIT is here to save you the money and time on your broken iPhone. iRepairIT provides high-quality screen replacements, done the same day at our locations.
Once you arrive at iRepairIT, our experienced technicians will step by step remove your broken glass, clean for any dust or excess glass, and then replace your iPhone screen with a brand new replacement, including the digitizer and LCD display.
Charging Port Replacement
The iPhone charging port is very small and can trap a lot of dust which can damage the port and prevent the phone from charging. With our free diagnostics process, we can see if the damaged charging port can be cleaned, or if needing replacement, we keep all parts in stock to fix your phone same day.
Back Housing Replacement
Sitting on your device can cause your iPhone to bend. In the end you are left with a phone that is catching dust and other particles that can be harmful to your camera, speaker, and small components in your iPhone. With a back-housing replacement, we can make sure your phone is perfectly sealed and ready to be used for another few years!
Power and Volume Button Replacement
Putting your iPhone to sleep 50 times a day can cause the power button to wear out and no longer work like it used to. Slowly the button will click but no longer respond, leaving you with a iPhone that always stays on. iRepairIT can clean your iPhone for any dust, and then replace your power button to its original condition. This can be done same with the volume button, as usually they are the same flex cable.
Headphone Jack Replacement
The iPhone is known for its ability to have music at all times in the palm of your hands. Listening to music with your headphones can cause the headphone jack to wear out over time. Some times the 3.5mm headphone can get stuck in your iPhone, leaving you with an iPhone that is always on headphone mode. With our headphone jack replacement at iRepairIT, we can have your device in working order again. All our screen replacements come with a limited lifetime warranty on the functionality of the component. All other repairs come with a limited 90-day warranty covering the functionality. If the part malfunctions in any way, we will replace it at no cost! Physical damage will void warranty. For more information, click here. 

Leading the industry in customer satisfaction, iRepairIT strives to provide the best support for each and every one of our customers. We want to provide an experience that will make you want to use us again, whether it be because you broke your device again or you just want to hang out with us! We are Atlanta's highest rated cell phone repair store on Yelp!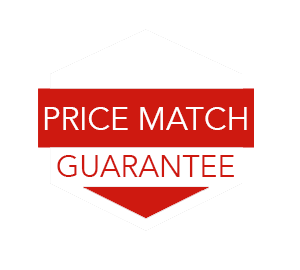 When it comes to pricing, iRepairIT provides the most competitive pricing out there. Using the highest quality part and providing affordable prices is our motto. If you do happen to find a price lower than ours (from a reputable brick and mortar store), let us know and we'll match that price and even try to beat it!